Limmud is an immersive Jewish experience designed with families in mind. We aim to be a weekend destination for families with our Camp Limmud kids program, Teens program and our financial subsidies for young families, single parents and kids.
Gan Limmud
Your kids (18 months through 3rd Grade) can look forward to drum workshops, beeswax candle making and tie-dye crafts. Divided into three separate age-groups, Gan Limmud participants will learn about "Shomrei Adamah" (Hebrew meaning, "Guardians of the Earth"). Fun activities include: music, crafts, drama, yoga and more.
Camp Gilboa
Your pre-teens (4th Grade through 9th Grade) can look forward to day-long adventures to ascertain if the legend of "Har Gilboa" (Hebrew meaning, "Gilboa Mountain") is true. Teams will follow clues and overcome challenges that teach about identity, teamwork, and perseverance. Fun activities include: obstacle course, art & crafts, sports and an optional after-dark activities.
Limmud Teens
Your teens (10th Grade +) can look forward to learning about their own individualized and non-virtual game of "Call of Duty." Fun activities include: leadership development with Shabbat & Havdallah, community service, acapella workshop, obstacle course & climbing wall & after-dark fun.
Camp Limmud Educators
With a love of children, play and Judaism our Camp Limmud counselors are all seasoned and vetted Bay Area based educators.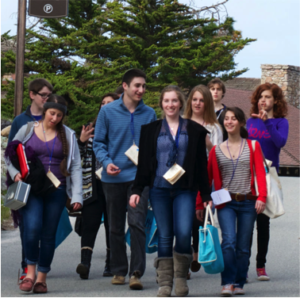 If you have questions about Camp Limmud, the Teen program, or financial subsidies for children and families, please be in touch with us at register@limmudbayarea.org.