1980

The first Limmud UK Conference was inspired by American CAJE.
1990

Under the Limmud International umbrella, the conference has spread around the world, from Bogota to Beijing, from Jerusalem to Johannesburg, from New Zealand to New York.
2000

The Jerusalem Post reports that, "every place that has Jews should have its own Limmud."
2006

Limmud Former Soviet Union (FSU) brings Limmud to Russia, Ukraine, Moldova, and Belarus.
2011

Inspired by Limmud Los Angeles, Mila Wichter is joined by a group of Limmud enthusiasts to bring Limmud home to the Bay Area.
2012

Some of the world's most dynamic Jewish educators, thinkers and community leaders bring their all to Limmud Bay Area making it an instant hit.
2013

We doubled in size and outgrew Asilomar.
2014

Limmud Bay Area moved to Wine Country from Monterey Bay.
2015

Bay Area Limmudniks came together for a Shabbat and never looked back.
2016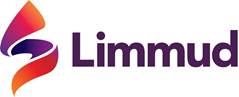 In just this one year, Limmud International reports that 74 unique Limmud events were run worldwide by 4,000 volunteers with 35,000 participants. Limmud Conference became Limmud Festival, and Limmud Bay Area Conference became Limmud Bay Area Festival.
2016

A successful shift from a Conference to a Festival.
2017

Three Taste-of-Limmud events in one day, in three different Bay Area locations: Berkeley, Palo Alto and San Francisco.
2018

The biggest and best Limmud Bay Area Festival is scheduled for June 29-July 1, 2018.