Kids & Teens
Limmud is an immersive Jewish experience designed with families in mind. We aim to be a weekend destination for families with our Camp Limmud kids program, Teens program and our financial subsidies for young families, single parents and kids.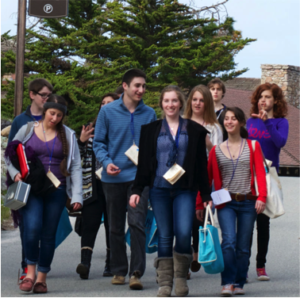 Camp Limmud and Teen Limmud programs are fun-filled programs for Limmudniks aged 18 months to 18 years. They are overseen by vetted counselors, planned by volunteers, and facilitated by professional Jewish educators.
If you have questions about Camp Limmud, the Teen program, or financial subsidies for children and families, please be in touch with us at register@limmudbayarea.org.